We develop a comprehensive software product that simplifies processes and allows you to perform activities more productively.

Supply Chain Management

We will provide you with a modern and innovative solution that will enable you to simplify and optimize your supply chain.
Orders. Processing each customer's order. Customer data management and service optimization.




Payment. Online payment options. Automatic tax calculation, automatic generation of invoices, and synchronization with banks.




Delivery. Delivery transport planning and fleet management. Cargo transport status, route planning, transport repair application.




Returning goods. Application processing and renewal of warehouse records.




Warehouse management. Receiving, processing, and shipping products. Stock tracking. Warehouse load control.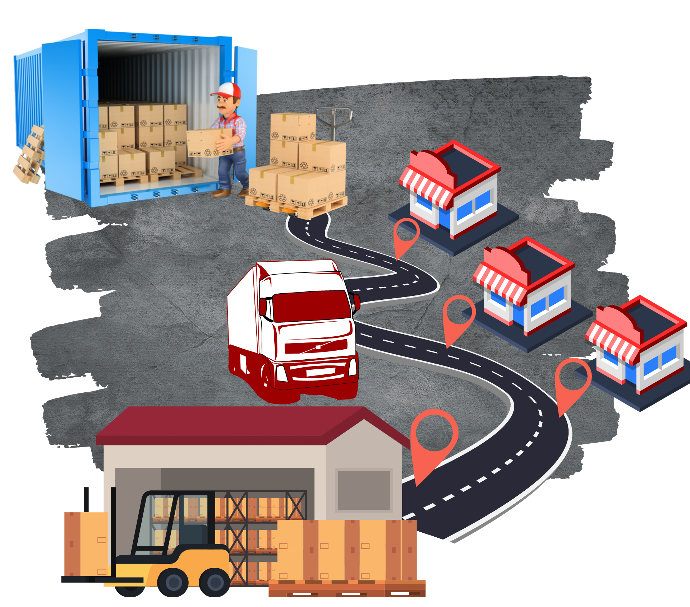 Warehouse Management



We allow the customer to manage the warehouse faster, more accurately, and efficiently, which can be provided by the latest technologies using APIs, barcode scanners, IoT, and artificial intelligence. ​

Artificial intelligence can make recommendations and predict future warehouse occupancy, route planning, sales volume, and document processing.

The Rest API solution will connect the ERP and the mobile application so the management team can process warehouse operations in real time.

Barcode scanning helps optimize warehouse operations quickly and efficiently, which can be done with the help of a mobile phone these days. The warehouse worker only needs to download the application, and he can perform his work duties.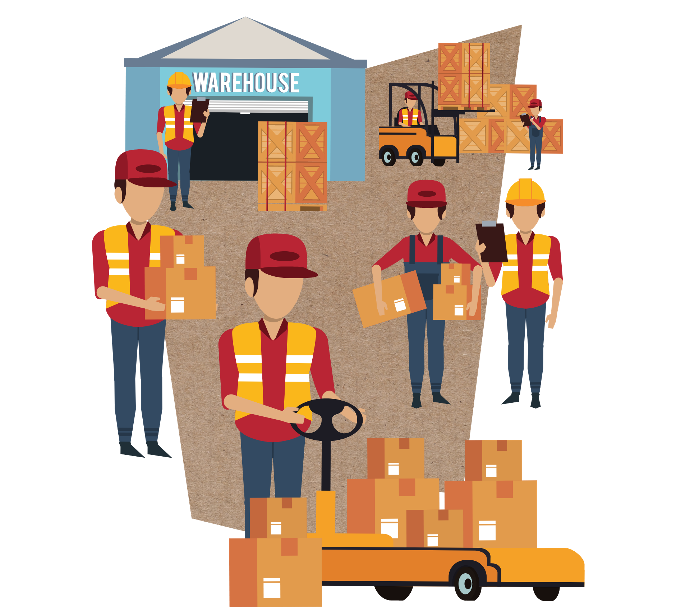 Fleet Management



The latest technologies help to manage your freight transport better. By controlling the status of each carrier, it is possible to ensure an appropriate load, which will allow you not to lose profit if the transport is not on the journey. The driver receives and prepares for the trip on time and accepts work assignments and directions electronically. You can track the transport's location in real time and react faster to unexpected situations when the vehicle is on the way.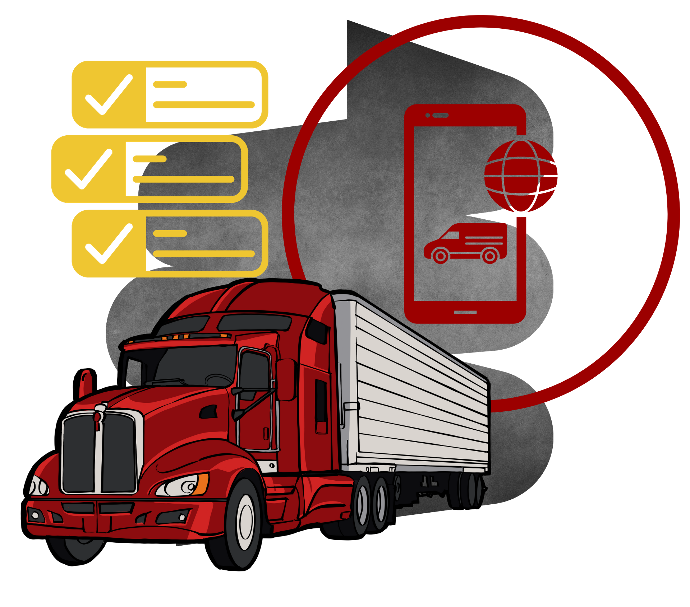 How Does the Solution Work?

Mobile application on a tablet!


The mobile application allows the transport driver conveniently manage:
Tasks, execution statuses
Issues, Events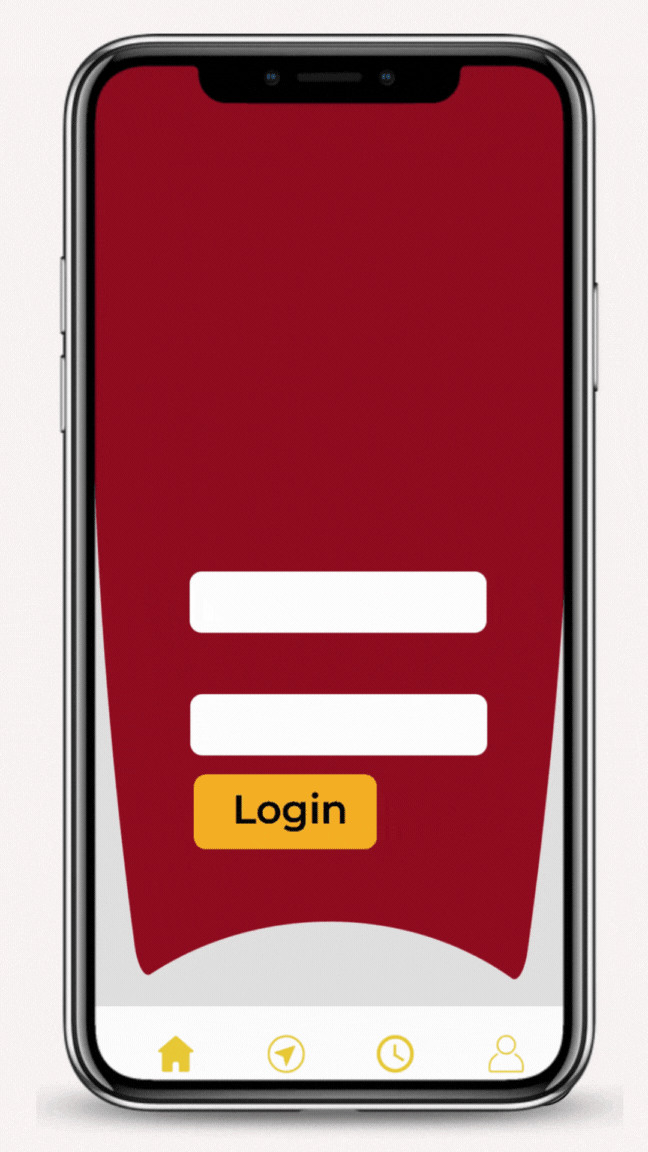 CMR scanning
Driver reports to accounting
Expeditor Web Console



The web console will allow you to: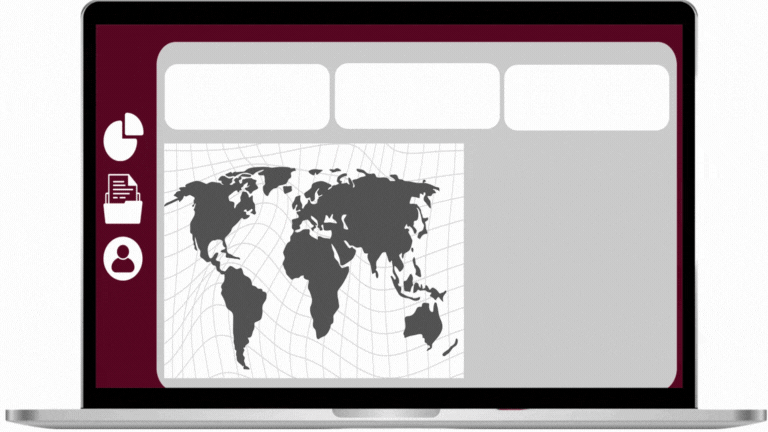 Planning of Trucks, Cargo-es
Connection, Re-connection, on-site adjustments
Truck - Cargo relation follow-up
CMR processing
Data synchronization with the ERP system


The created work order connects to the ERP system using the REST API and passes the data to create a sales quote automatically.
Work order registration
Invoice generation
Sales order registration
CMR reception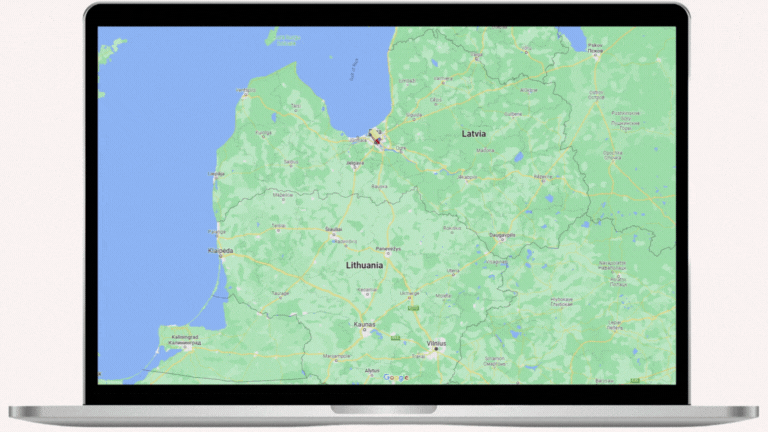 Connecting to the most popular ERP systems
Odoo

Navision

Hansa

SAP

1C

Axapta
Here's what our partners say about us

We think cooperation with "Midis" was the right choice, and we achieved our goals. This is why we recommend the company Midis as a professional IT system developer with a responsive team. We highly appreciate the resources, quality, and attention we receive as customers in this comprehensive service.

Revolutionize your logistics operations with a customized software product business solution.
Our team of experts will develop software that will streamline your transportation processes, save you time and reduce costs. Take the first step to transform your logistics with us. Contact us today for a free consultation and learn how our software can take your business to the next level!