What is Odoo ERP System?



It is a business resource management system that optimizes business processes by providing an integrated and centralized application system that helps manage and automate a wide range of business, including accounting, human resources, warehousing, and inventory management.
Odoo is a modular website solution. You can start with one module or with as many modules as needed. You can add modules as business and requirements are growing. Odoo is a flexible and scalable solution. The standard features provide full support, but it is customizable thanks to the open-source system.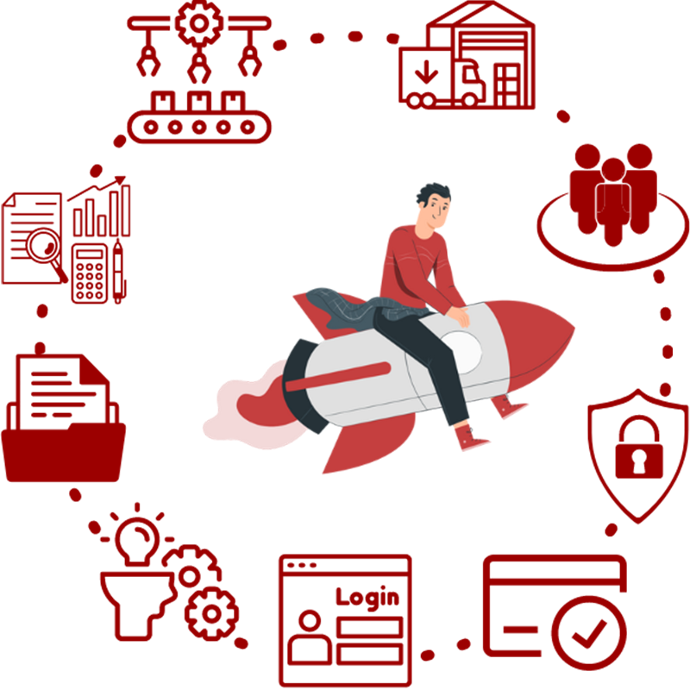 Business benefits of implementing Odoo ERP system

Everything is in one place

Business administration from one screen. The Odoo information panel contains the necessary modules for managing your business. Pay for what you use.

Improves business processes

By implementing the Odoo ERP system, we will optimize your existing business processes and automate routine work.

Transparent workflow

Odoo ERP is centralized data that is stored in a single database. Company employees have the opportunity to see their own and colleagues' tasks. As a result, productivity increases, and relationships between colleagues improve.

Great analytics tool

Monitor real-time performance of each business process. It allows you to react quickly to any situation and make decisions based on the numbers.

Odoo ERP is a modular system

Thanks to this, you can start working with even one module, such as CRM, and scale the number of modules over time, increasing the available system functionality.

Secure ERP system

Odoo provides multi-level security measures. Its architecture is designed following best practices to ensure system security.

Odoo ERP services provided by Midis

Odoo GAP analysis
Odoo integration

Odoo customization

Odoo development

Odoo integration with third-party systems

Odoo migration

Odoo consultation

Odoo support and maintenance

Odoo application development

Odoo Developer Outsourcing

Odoo integration solutions for business