We maintain the client's platform and ensure its full operation
The goal of the Investment and Development Agency of Latvia (LIAA) is to help companies grow, from a good and promising idea to world-class recognition in export markets. Consequently, LIAA offers various measures and tools for entrepreneurs.

One of such tools is the LIAA project - innovation and technology portal Magnetic Latvia | Labs of Latvia (labsoflatvia.com). The aim of the platform is to provide up-to-date information on innovation, technology, science, research, and business. Entrepreneurs are offered a variety of events that they can add to their calendar (Outlook, Apple Calendar, or Google Calendar).
Clearly, such an investment in the development of entrepreneurs is huge and valuable. We are proud of clients' trust in us and during the cooperation, we have maintained and made improvements in various nuances that make the site more user-friendly.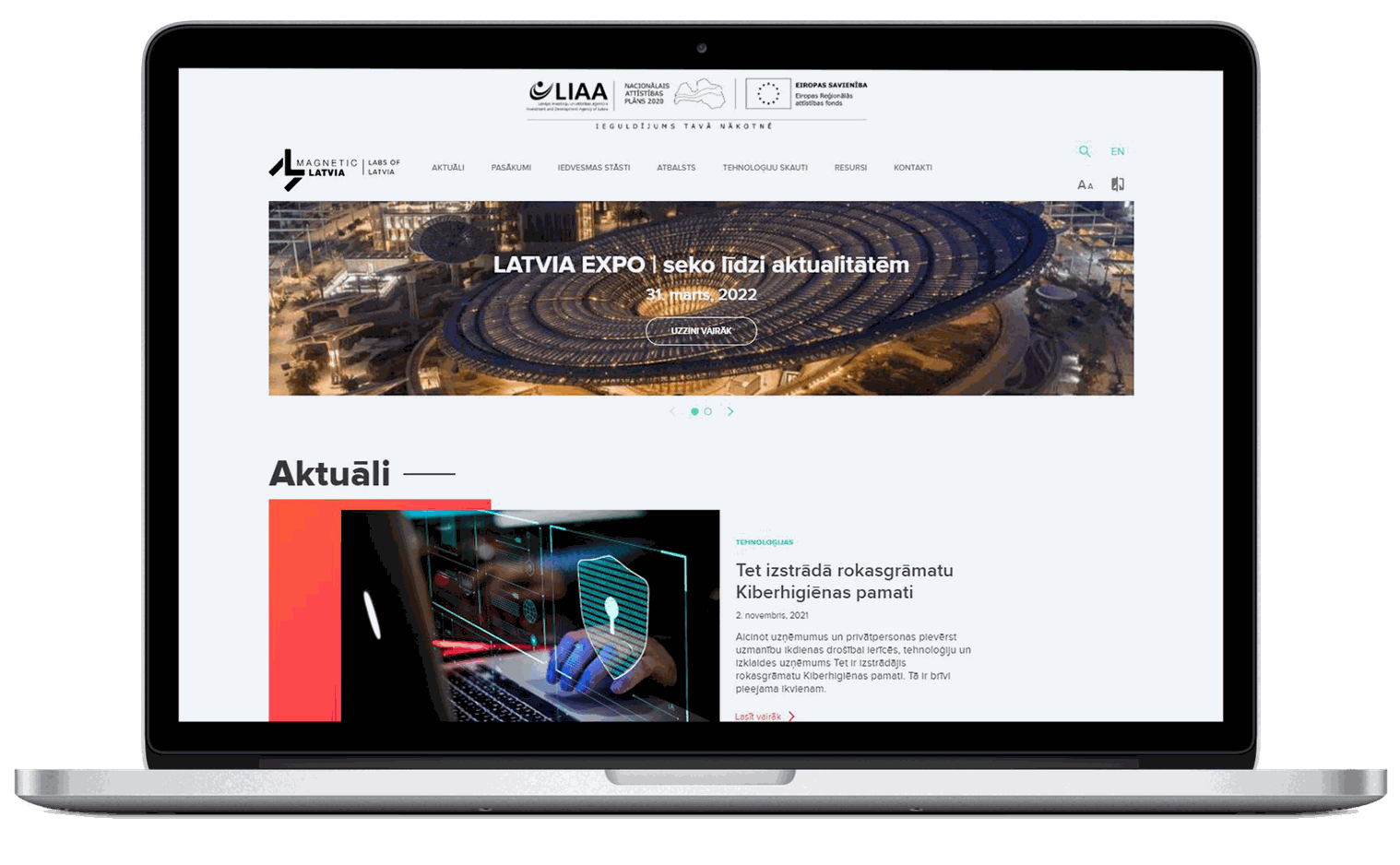 Task

Carry out the maintenance of the labsoflatvia.com platform and develop functional improvements on the site, in accordance with the requirements of the Investment and Development Agency of Latvia (LIAA) for a period of 36 months so that the site is up to date.

Solution

Improvements were made in the use of the calendar, sending out invitations, and conducting surveys on the Labsoflatvia.com platform. It has been adapted to the WCAG standard and a number of visual nuances have been improved to make the site easier to use.
Result

A modern and easy-to-use platform for people of all ages and skills. The visual appearance of the site is customizable so that even visually impaired people can work on it. Midis provides site operation 7 days a week and 24 hours a day.