Website for a wider audience
Reducing societal prejudice
Our client, Riga Psychiatry and Narcology Center Ltd. (RPNC), takes various preventive measures and tries to reduce public prejudices and fears to encourage timely help.
Information for patients and relatives
The website is provided with the necessary information for patients and their relatives. In order to increase the availability of information to a wider audience with different physical constraints, it is necessary to introduce new standards that ensure this.
Iterative project implementation
This project was implemented iteratively. We organised several meetings with the client, during which the development results were presented. The requirements were clarified, which helped the client better understand what was going on, delve into the nuances of development, and plan for the future.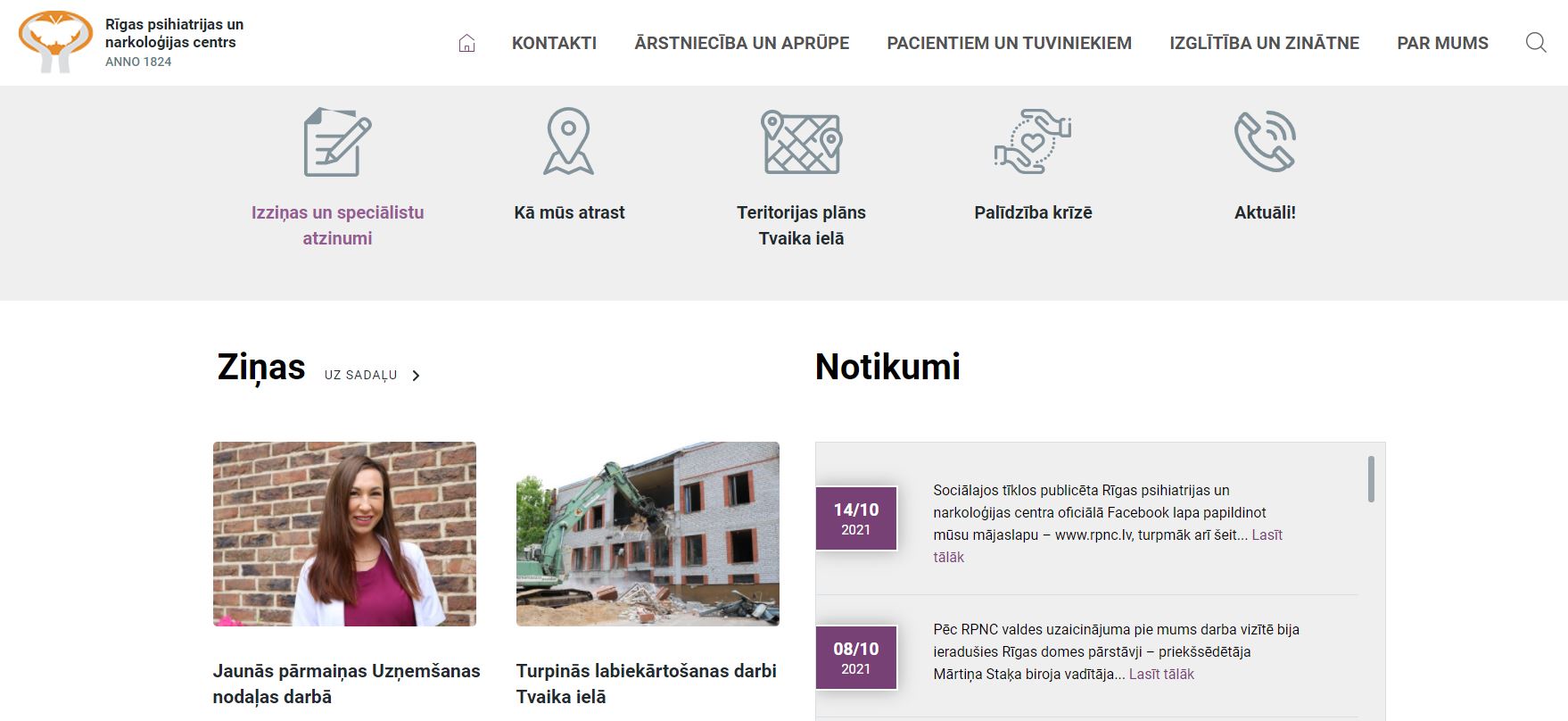 Task
The client wanted to implement the WCAG guidelines on their website.
Solution
The website is accessible to a broad audience, including those with different physical disabilities, according to WCAG guidelines.
Result
Midis provided programming and consulting services which helped the client decide to cover areas of the site that were not initially identified.